https://www.youtube.com/watch?v=OywRMPG0T5I
Last Kingdom is a hardcore strategy battles card game. Demon King was conquered your country, and now is sending the army to conquer the last kingdom. Bring your country survivor to help the last kingdom facing the army, discover all possible strategy, and defend the last kingdom in this land!
Features
Dynamic Deck Building: Choose your cards wisely! Discover hundreds of cards to add to your deck and select cards that work together to efficiently defend the last kingdom.
Castle: Pick your target defence castle every time until stop the demon king army. Choose the castle and boss wisely, all different boss will need a different strategy to defeat and each give up castle will give you some penalty! know your deck limit before you make the decision!
Card Set: Each card set will contain 3 skill card
War: Demon king is sending the army to conquer the last kingdom, you need to bring your army and heroes to defend the boss and monster.
Heroes: Each hero also had very strong skill cards
Dungeon: Send your Heroes card to Dungeon will gain Artifact Card. Beware, you cant use any Heroes card until the dungeon finish explore
Item: Choose of one the items gain from the defeated boss and use on the war
God: Choose one of the gods, sacrifice your card to gain the skill.
Content
6 selectable race that each have their own unique set of cards.
150+ fully implemented cards.
100+ unique monsters.
40+ boss to challenge
Language Support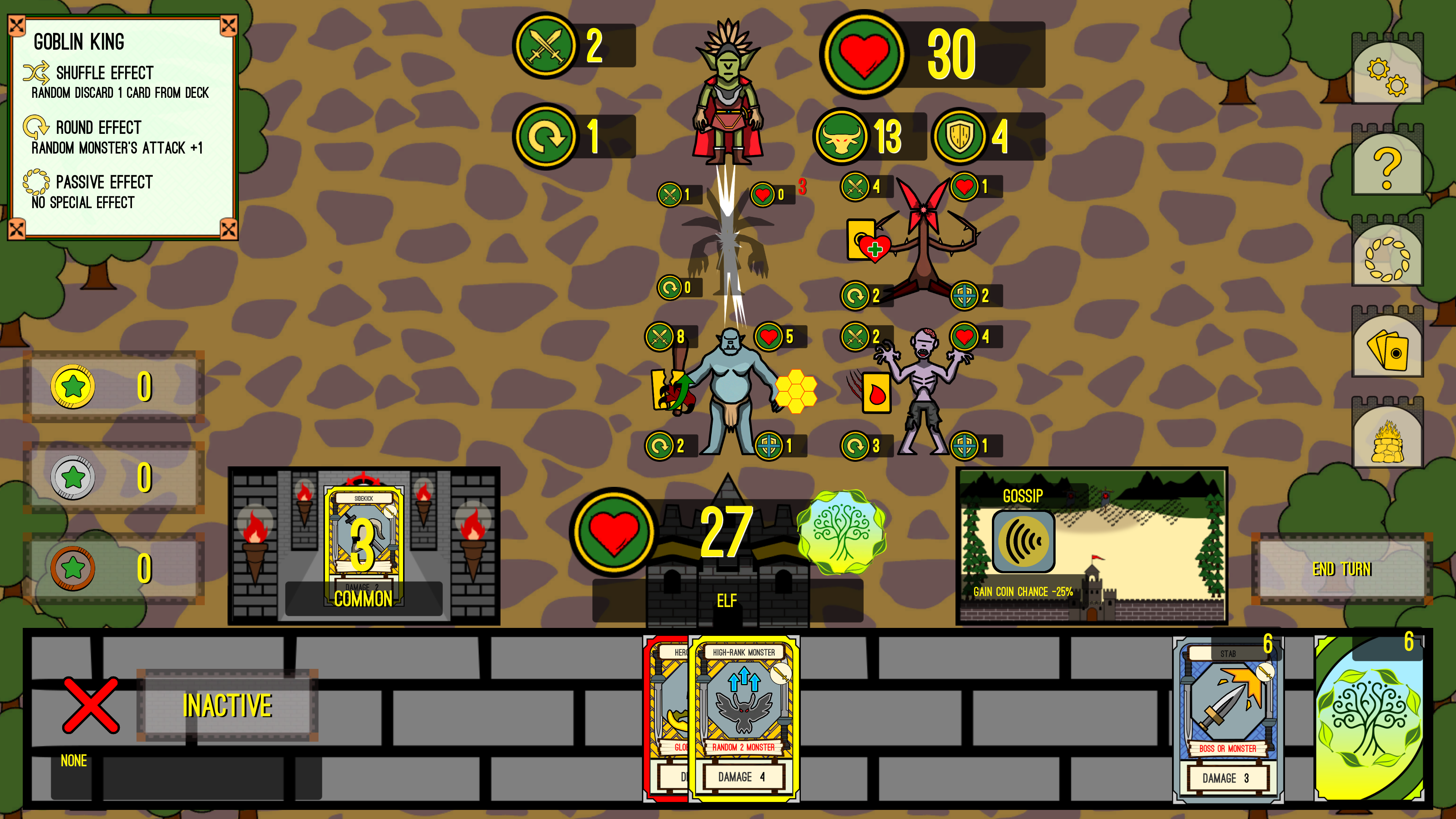 Image #1
Image #2
Image #3
Image #4
Image #5
Image #6